Look wedding day perfect everyday
For those of us not born as flawless Greek gods or goddesses a little bit of prep might have to go into looking your absolute stunning best on your wedding day.
Heck, I remember my own husband getting a spray tan for our wedding – and it ended up being one of the funniest stories at the reception – thanks to his best man who'd discovered his secret.
But I say embrace the season. It's your time to shine!
With the number of weddings I officiate each season, I always have to look like I haven't just rocked up straight out of the shower. I, too, like to look my best at your wedding.
Here are some of my favourite products and services to look wedding day perfect everyday.
---
PRODUCTS
---

Beautifully bright wedding pearly whites!
I've had so many of my couples and friends try this whitening toothpaste and I've already seen some awesome results! It's the secret to my confident smile.
It's a whitening fluoride toothpaste which is selling out around the world. Here are the facts:

No peroxide or harsh abrasives

Protects enamel

Reduces plaque

Quickly removes red wine, coffee & nicotine stains

Safe for the whole family (two years plus)

Lovely MILD vanilla/mint flavour
Flick me a message if you'd like to give the toothpaste a go! kineta@kinetabooker.com
---
Luscious lashes!
How would you like gorgeous lashes, curled and lengthened by just using your mascara?
– No oils
– It's water-based for sensitive eyes
– Perfect for eyelash extensions
– No fibres!
From the same people who brought us the whitening toothpaste. Let me know if you'd like to try some! kineta@kinetabooker.com
---
Get a natural-looking Eco Tan
What I love most about this product is that you apply it just like toner with just your hands to a clean face.
It feels like water and you basically can't get the tanning process wrong. I wear this on my face, neck and décolletage.
Eco Face Tan Water makes your skin look so lovely and even that you can go without foundation – perfect for when you're on honeymoon! But it's also a great base for your wedding day beauty regime.
Use Google to find the best price for it, but I found THIS one to be cheapest at time of writing this.
---
Don't forget sunscreen!
In all honesty, it makes my eyes roll every time I read people's beauty tips 'to always wear sunscreen' – cos I hate* the stuff!
That was until I met Image Daily Ultra Sheer Spray SPF 45+. It's an ultra-sheer, lightweight moisturising spray!
The reason I loathed sunscreen was because it was thick, gunky, hurt my sensitive skin, I couldn't put make-up on because it wouldn't sit on top of it etc etc.
Most of my weddings are outside so sunblock is actually one of the most important things in my celebrant's beauty kit.
The only place I could find who stocks it in Christchurch actually turned out to be one of my most favourite places around – Making Faces (see eyebrows post below).
*Yes, hate is a strong word, but I'm sure you know what I mean now.
---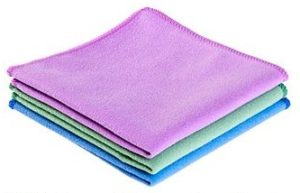 Wipe your makeup away with just water!
Throw away those horrendous makeup wipes you bought at the supermarket, unless they have ingredients you know and recognise in them.
Norwex makeup wipes are all you need! Just use water!
The company is changing the way of living by offering chemical-free products and cloths.
Those who have met me (and also by reading above) you'll know I like to wear makeup… Quite a bit of makeup… And this is exactly how I take it off each day – with a damp Norwex cloth! No cleanser, just water! My skin has never looked or felt this good! (The cloths also come with a two-year warrantee!)
Flick me a message if you'd like to know more! kineta@kinetabooker.com
---
SERVICES
---
My biggest secret… shhhh!
OK, so I talk about how my whitening toothpaste is the secret to my confident smile, but do you want to know my biggest secret? My eyebrows!
I was blessed with mediocre brows growing up but thanks to Making Faces in Ferrymead, I've now been blessed with amazing brows!
Great brows frame the face beautifully. Micropigmentation is applied by Pip at Making Faces to form the perfect brow for your face shape.
My first appointment was in March 2016, and there's never been a day that I've regretted getting it done. I expect to need a top up every 2-5 years.
Perfect for your wedding day! Just make sure you book in well in advance. They're a very popular place.
---
Perfect hair every time
I first met Stewart Corkin when I presented a daily show on CTV. Out of the plethora of choice we have in Christchurch, he was my chosen and preferred stylist, and was so happy that he could do my wedding hair, too.
Having a great relationship with the person who performs magic on your hair on your wedding day is so important because, frankly, it's a nerve-wracking time.
Stewart handled my dramatics with ease… probably with a glass of bubbly and a goss.
Get yourself a Stewart Corkin, or maybe even contact the man himself at Corkin + Friends. Tell him I sent you x
---
The most beautiful eyes!
I don't know how she does it, but Fiona Maguire knows how to master perfect eyes. And flawless skin.
So, she was an obvious choice for my wedding day.
Fiona, too, was someone I worked with while on CTV, so I knew her and her craft well. She's an absolute stunner!
Email me and I'll put you in touch with her – kineta@kinetabooker.com
---