Hello! I'm Kineta Booker – a Christchurch and North Canterbury-based marriage celebrant specialising in all types of wedding ceremonies, on any day of the week! Whether you're having a traditional or micro wedding, wanting to elope or have a simple registry office ceremony, I can be your celebrant!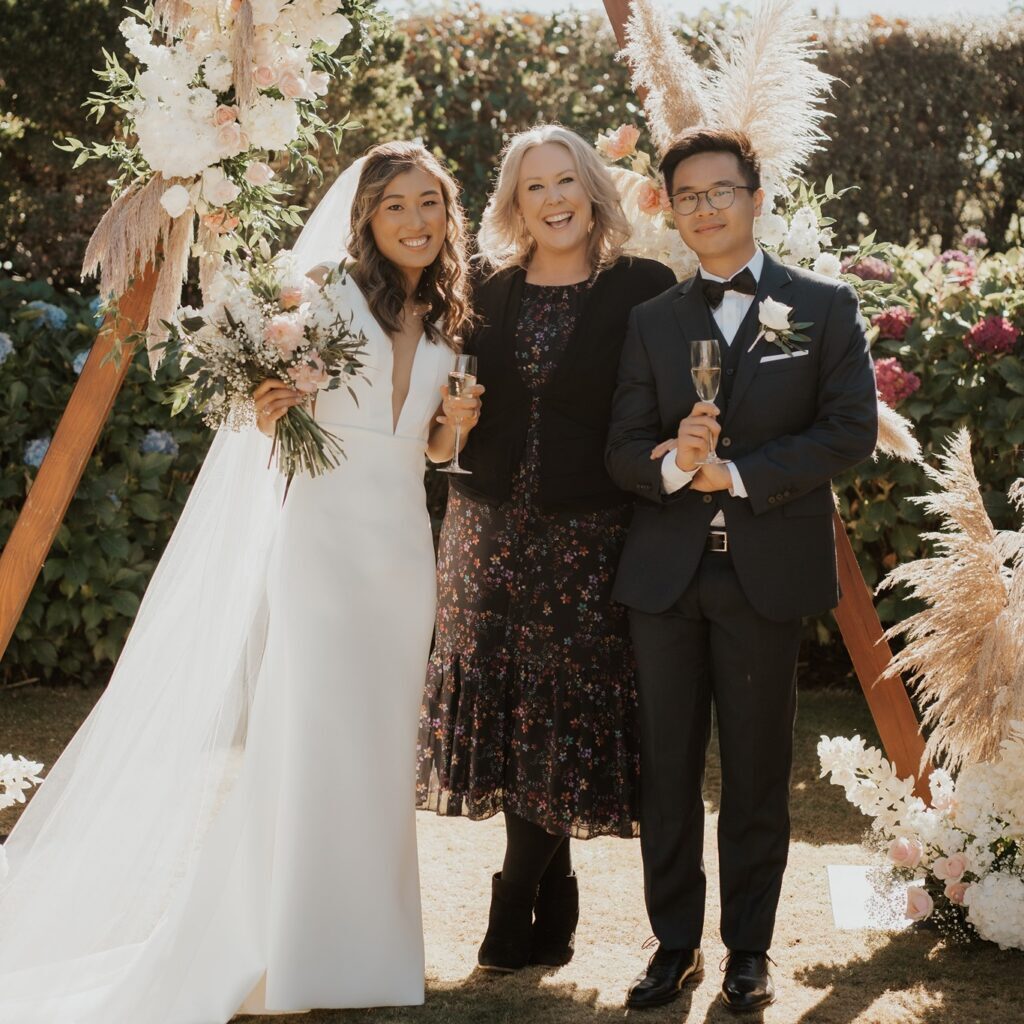 ---
Quick links
Though not by design, almost everything in my current career centres around weddings – which is a far cry from the news journo I used to be! I guess this is a good thing for you as it means I'm a walking wedding resource (aka know-it-all) for anything that's going on in weddings throughout the South Island.
Not only am I a VCANZ-endorsed celebrant, I also run a couple of awesome wedding vendor directories, a wedding app, and am the editor of a bridal magazine.
Elope Away With Me
Have you ever thought how fun it would be to elope away with your greatest love – with me as the third wheel? It's one of the greatest things about getting married in NZ: you can get married wherever you want, whenever you want, and with only the handful of guests you want!
If this sounds like your absolute dream, then check my elopement package. I think you might love it!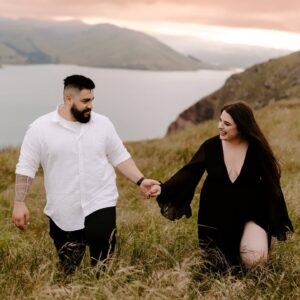 Micro Weddings Package
Take the stress out of planning your small weekday wedding, by booking an all-in-one Micro Wedding package from North Canterbury Weddings.
We make it easy for any couple wanting an intimate and affordable wedding from as little as $1650.
Micro Weddings, also known as Boutique, Intimate or Pop-Up Weddings, cater for up to 30 guests on any weekday, and include everything a normal wedding does but within a two-hour time frame. Sound perfect? Find out more by clicking the button below.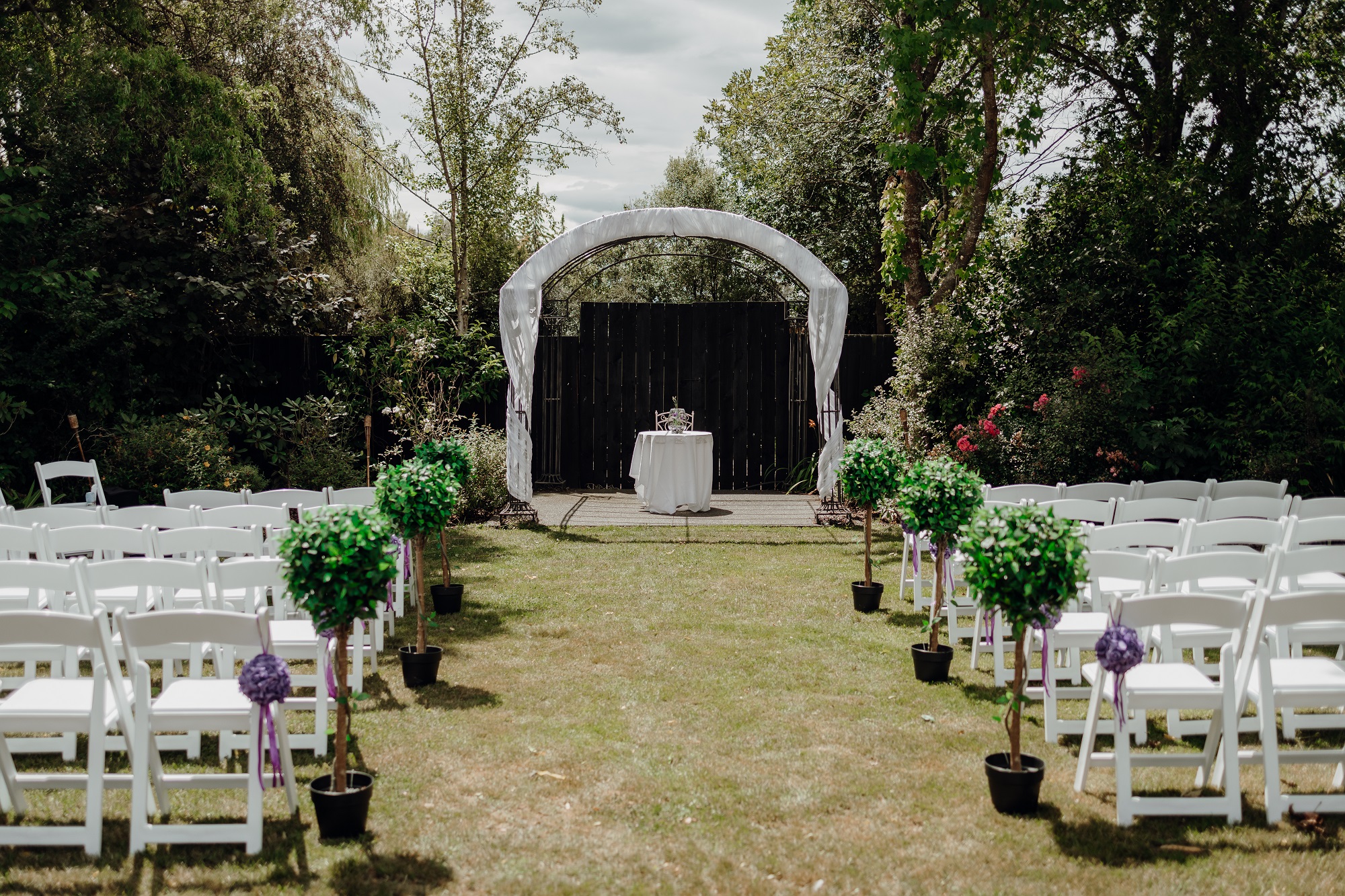 Registry Office Celebrant
If you're still reading and want to know more about what I do, then it's your lucky day! Being a validated member of the Celebrants Aotearoa New Zealand, VCANZ acknowledges my professionalism and continual upskilling in the art of ceremony. It also means, now that the Christchurch Registry Office is permanently closed, that I've been appointed as a Registry Celebrant and can officiate Registry Ceremonies in the community. Fun, huh!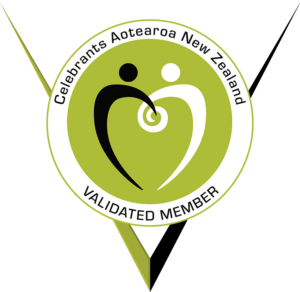 Christchurch Celebrants' Collective
If I'm not available for your big day, don't worry – I have a whole host of professional celebrant pals to recommend at the Christchurch Celebrants' Collective!
My colleagues at Christchurch Celebrants love working alongside couples and officiating weddings as much as I do. Whether you're wanting a celebrant based in Timaru for your registry ceremony, a celebrant for your top-of-the Southern Alps elopement, or a celebrant (who can also be your MC) for a 200-guest traditional wedding in central ChCh – then Christchurch Celebrants is the best place to find your perfect celebrant for your perfect day. Just flick me a message with your date and venue, and we'll let you know who's available. Easy!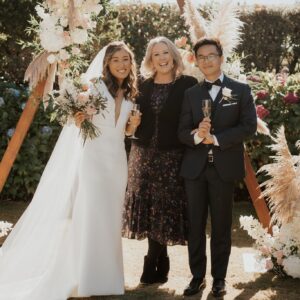 North Canterbury Weddings
Come North for your wedding! I've collated a network of wedding vendors who work north of the Waimakariri Bridge – North Canterbury Weddings.
For anything and everything to do with hosting a wedding in North Canterbury, North Canterbury Weddings is your best solution! Forget about Google – we have everyone here in one place. From photographers, caterers, hair & makeup, through to ideas for wedding favours! We have it all.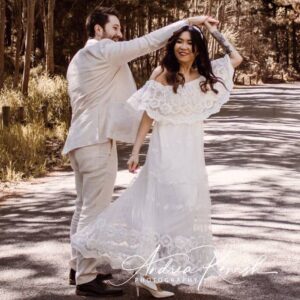 Canterbury Bride magazine
And (I told you my career centred around weddings ha!) I'm also the editor of popular wedding magazine, Canterbury Bride. Because of my work on this publication, it's literally my job to keep up with bridal and wedding trends.
Through Canterbury Bride I work closely with (and can personally recommend!) some of the best wedding vendors the South Island has to offer. Just ask!
And if you're looking to submit your Real Wedding from anywhere in the South Island, just click the link below. We can't wait to hear from you.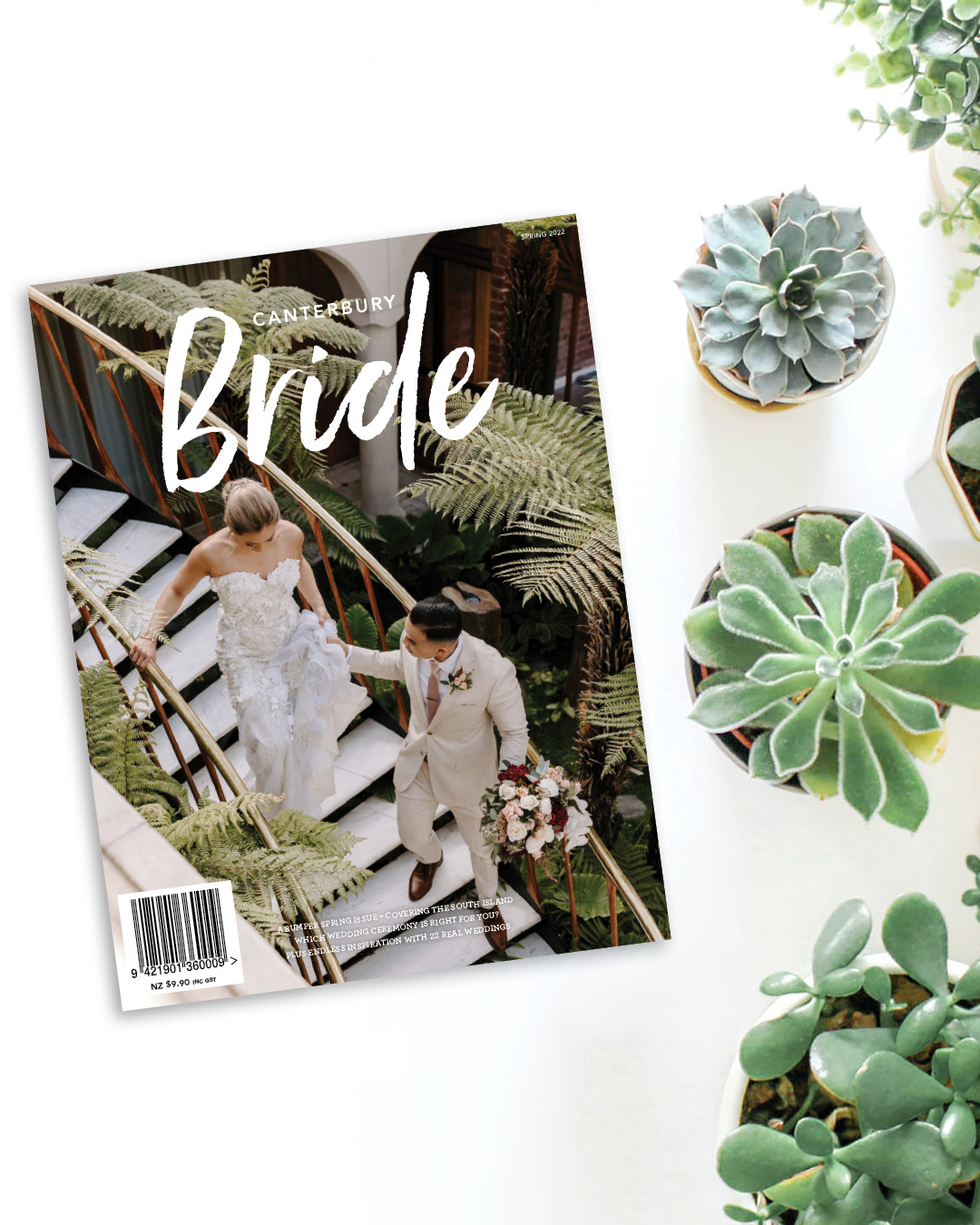 And that's a wrap!
I truly hope my website and resources help you plan your special day, and if we have a chance to work together then I can't wait to meet you, and look forward to sharing your special moment with you: a fun, vibrant and beautifully crafted wedding ceremony.