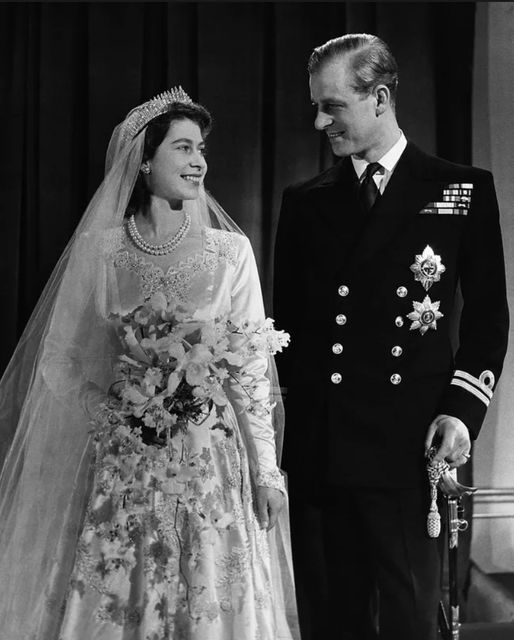 In 1947, the then 21-year-old Princess Elizabeth's wedding to Prince Philip was the first big celebration of the post-war era – and her Norman Hartnell dress was something everyone wanted to see.
Did you know her gown – which featured a heart-shaped neckline, low v-pointed waist and floor-length panelled skirt was inspired by a painting? Hartnell based the ivory silk dress on Botticelli's painting – Primavera, which symbolises the coming of spring. HRH also wore a 4.5m train embroidered in pearl and crystal.
Imagine this: 350 people worked on the design, which Hartnell called "the most beautiful dress I ever made". Betty Foster, one of the 350 seamstresses, said Hartnell allowed every person at the workshop to place one small stitch in the exquisite gown before it was delivered to Buckingham Palace "just so that they could say they had worked on the wedding dress".
How absolutely beautiful is that.
IMAGE Hulton-Deutsch Collection