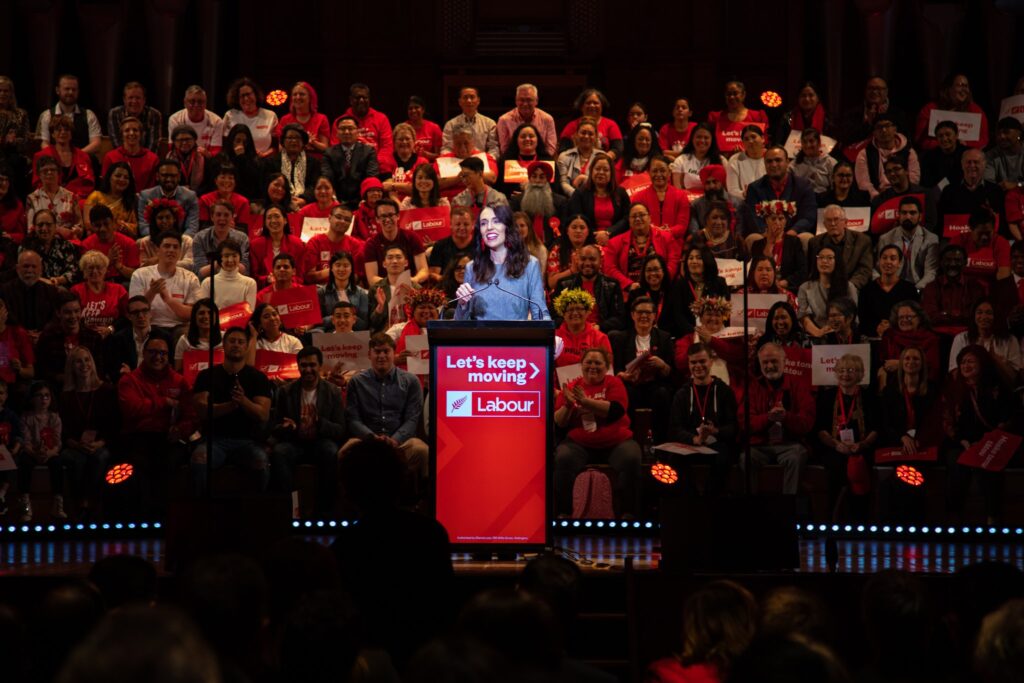 The wedding plans of many New Zealanders have been interrupted by COVID-19 and that now includes our Prime Minister Jacinda Ardern.
New Zealand has moved to the "Red Light" of the traffic light system, and just like a red traffic light when you're driving, the COVID-19 Red has literally put a stop on PM Jacinda's wedding – for now.
While this news isn't wonderful for our prime minister and her partner Clarke Gayford, she can now completely understand the reality of what other loved-up couples have had to endure over the past two years – the world over.
Planning your wedding while living through a global pandemic isn't the dream place to be – but we can't stop living and loving, so this is what you (and our PM Jacinda) can do to ensure your wedding isn't postponed while we're at Red.
The idea is – hitch now, party later! (For more information on what it means to host a wedding when NZ is at 'Red' read this informative blog post.)
COVID-19 'Red Light' wedding options
So, you're wanting a straight-forward ceremony at your home or a local spot, with set vows and script? Done!
As an authorised VCANZ Registry Celebrant, I can do this for you. All you need to do is organise two witnesses, and your marriage licence ($150), and it will cost just $90 to have me as your celebrant. It couldn't be more simple.
($100 non-refundable deposit; balance due one week out from your elopement)
Elope away with your greatest love, embracing your freedom of choice: marrying where you want, when you want, and with the handful of guests you want!
Throw away the rule book of organising a big, traditional wedding by choosing to elope!
Here are some reasons people choose to elope: because it's an utterly authentic, 'just us' experience; intimacy and intention; less family drama (someone had to say it – ha!); valuing experiences over stuff; far less stress and anxiety; less planning; and life is meant to be an adventure – so why not elope away for the love of fun! And each other!
($200 non-refundable deposit; balance due one week out from your elopement)
All of the awesomeness from an elopement with the added option of a photographer. I work with two talented photographers, (Andrea Kewish Photography and Mel's Moments) to ensure there's always someone available for your beautifully relaxed, stress-free elopement. It includes:
maximum of 10 adult guests (anymore and it becomes a Boutique Wedding)
personalised ceremony (Kineta will help you write your vows)
elopement certificate with your witnesses signatures on it
photos during ceremony
up to 1 hour of photos onsite (this includes the ceremony)
an online gallery of your elopement images
($150 non-refundable deposit; balance due one week out from your micro wedding)
Perhaps you'd like just 20-30 people to attend your wedding, but you'd still like it to be a bespoke, personalised ceremony, still walking up the aisle to music, and writing your own vows. A Micro Wedding is the perfect choice for you!
Here's what you can expect:
An initial meeting to discuss and plan your ceremony
From what you paint as your vision for the day, I will then set about creating your ceremony, and offering some advice and ideas. I can also help with your vows and give you some ideas for other things you might like in your ceremony, too
As many emails and calls with me as you need
Conducting the ceremony
Keepsake vow booklets
A keepsake certificate – with your witnesses signatures on it
This option does not include a rehearsal or use of my PA and microphone
So, there are four awesome reasons to stay encouraged and keep planning your wedding. By keeping it small you have a better opportunity to ensure you still get the wedding you've planned for. And, although very highly recommended, whether your guests have a My Vaccine Pass or not will not be taken into consideration, as all numbers onsite are under 25.
Just because Jacinda's wedding is off doesn't mean yours has to be too. If you stick to these simple rules it need not mean a stop to your wedding.