Your wedding cake is a reception masterpiece and sometimes it goes even further than that and becomes a statement through its topper.
Australian caker Kerri from Quintessential Cakes creates pieces that 'WOW your guests' and one of her latest cakes is currently making quite an impact on social media with, at the time of writing, attracting 3.1K comments over just one weekend.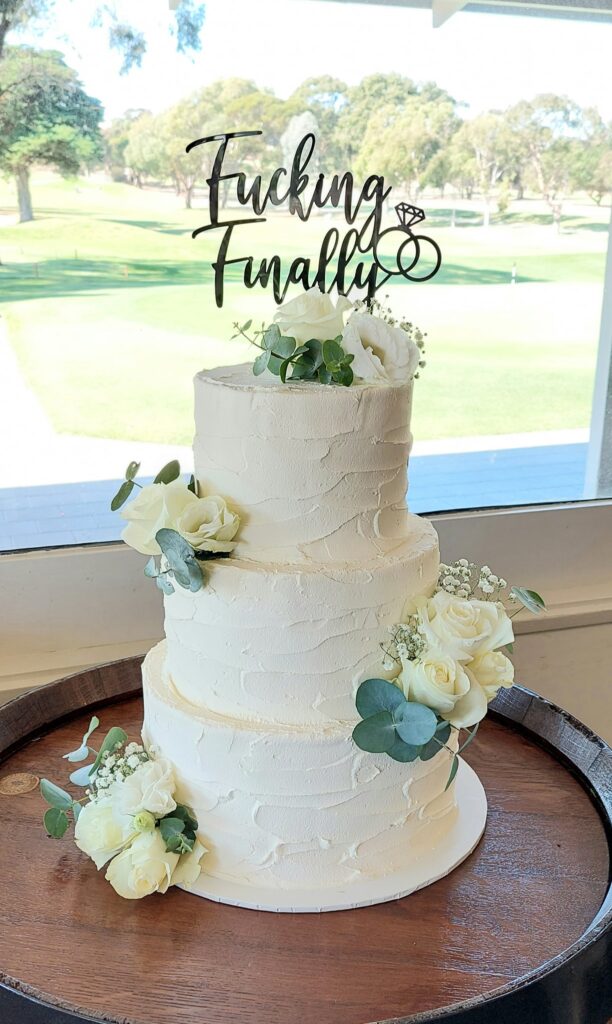 It seems the statement topper has hit the funny bone of other couples waiting in the wings to get married. Some commenters are tagging their significant other and saying things like, 'I've found our wedding cake topper!!;' '..if we ever get there, these two words will be plastered everywhere lol;' '…this could be us. But you still haven't even proposed.'  
Caker Kerri said in a follow-up post, 'It seems this cake topper has caused quite the stir and I'm not the only one that thought it would have been perfect for me.'
There's nothing better than a gorgeous cake-topper, but oh, to know the story behind this f-bomb cake topper!
So, what would your statement cake-topper say?